Research and development of reagents
MBL is closely collaborating with key opinion leaders to create novel diagnostic reagents to meet healthcare needs from the perspective of patient care and clinical practice.
In vitro diagnostics development
Immunological and serological reagents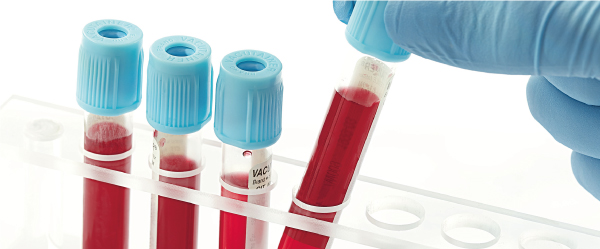 In the field of immunology and serology testing, MBL is developing reagents for autoimmune diseases and cancers. In particular, MBL has extensive experience in the development of autoimmune disease reagents. MBL has contributed to the progress such as efficiency and automation in systems for clinical laboratory test by working on the development of diagnostic reagents by using new technologies. In addition, the company is active in the development of diagnostic reagents for rare and intractable diseases by fully utilizing the technologies that the company has cultivated to date.
Molecular diagnostics
MBL is working on the development of genetic reagents designed to obtain genetic information associated with a disease from the patient's own nucleic acids as well as bacterial or viral nucleic acids extracted from various clinical samples such as blood, tissue, saliva, and urine. The information obtained by genetic tests is highly useful in evaluating the efficacy of a therapy, assessing treatment-related adverse reactions, identifying the presence/absence of a bacterial or viral infection and characterizing such an infectious disease or condition. The genetic information obtained in this way helps physicians to make appropriate decisions regarding an individualized therapeutic approach.
MBL has applied the cutting edge technologies, such as next-generation sequencing, for genetic assays and is providing diagnostic reagents capable of rapidly capturing genetic information with a high sensitivity to guide physicians to make a diagnosis for cancers, infections, and other conditions.
Research Reagents
A wide variety of research reagents contribute to the field of medical and science. MBL has been successfully developed and sold a large number of research reagents by using our core technologies.
In recent years, MBL has been focusing on developing reagents that are useful in cancer immunotherapy and regenerative medicine.
MBL is experienced not only in technologies for producing high-performance antibodies, but also in disease-related biomarker measurement and bio-imaging technologies that support drug discovery. Besides, for the future, MBL is also making an effort to sow the seeds for potential in vitro diagnostic reagents.
Research and development of raw materials for diagnostics